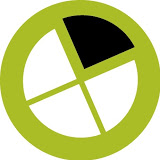 Over Enfocus
Enfocus is a software company that offers solutions for PDF productivity and workflow automation.
Jobomschrijving
The Content Officer oversees all marketing content initiatives, both internal and external, across multiple platforms and formats to drive sales, engagement, retention, leads and positive customer behavior. You will be part of the Marketing team and you are an expert in all things related to content and channel optimization, customer and buying decision journeys, brand consistency, segmentation and localization, analytics and meaningful measurement. You collaborate with the departments of marketing, sales, customer service, and business operations to help define both the brand story and the story as interpreted by the customer or specific personae.
Main responsibilities and key activities
Ultimately, the job of the Content Officer is to think like a publisher/journalist, leading the development of content initiatives in all forms to drive new and current business. This includes:
Ensuring all content is on-brand, consistent in terms of style, quality and tone of voice, and optimized for search and user experience for all channels of content including online, social media, email, point of purchase, mobile, video, print and in-person. This is to be done for each buyer persona within the enterprise.
Mapping out a content strategy that supports and extends marketing initiatives, both short- and long-term, determining which methods work for the brand and why. Continuous evolvement of strategy is a must.
The development of a functional content calendar throughout the Enfocus verticals, and defining the owners in each vertical to particular persona groups.
The content product process by itself: writing and editing; be an example of best practices in grammar, messaging, writing, and style. Integration of content activities within traditional marketing campaigns.
Conducting ongoing usability tests to gauge content effectiveness. Gathering data, handle analytics and make recommendations based on those results. Working with owners of particular content to revise and measure particular content and marketing goals.
Developing standards, systems and best practices for content creation, distribution, maintenance, content retrieval and content repurposing, including the real time implementation of content strategies.
Leveraging market data to develop content themes/topics and execute a plan to develop the assets that support a point of view and educate customers that leads to critical behavioral metrics.
Establishing a workflow for requesting, creating, editing, publishing, and retiring content, preferably within our CRM system Salesforce.
Supervising the maintenance of content inventories.
Ensuring consistent global experience and implement appropriate localization/translation strategies.
Wat verwachten we van jou?
You have proven editorial and content writing skills. Impeccable command of the English language.
You have the ability to think like an educator, intuitively understanding what the audience needs to know and how they want to consume it.
You have a passion for software and new technology tools and usage of those tools within your own blogs and social media outreach. Social DNA a plus!
Clear articulation of the business goal behind the creation of a piece (or series) of content.
You have the project management skills to manage editorial schedules and deadlines within corporate and ongoing campaigns.
You are familiar with principles of marketing (and the ability to adapt or ignore them as dictated by data). Out-of-the-box thinking is key!
You are willing to embrace change and to adapt marketing strategies on the fly.
You are able to screen out sales pitches and look for the relevant brand and customer story.
You are skilled at both long-form content creation and real-time (immediate) content creation and distribution strategies and tactics.
Training as a print or broadcast journalist is a plus and with a "nose" for the story. Training in how to tell a story using words, images, or audio, and an understanding of how to create content that draws an audience.
The following technical skills are not mandatory but will play in the favor of the candidate who possesses them: technical understanding of HTML, XHTML, CSS, Java, web publishing, Flash, fluency in web analytics tools (Adobe Omniture, Google Analytics), social media marketing applications (HootSuite, Tweetdeck, etc.) and leading social media monitoring platforms (Radian6, etc.).
You have an affinity with the graphic arts, or with the segments of commercial printing, publishing, sign and displays, or retailers highly desired
You are a team player
Wat hebben we jou te bieden?
We offer an attractive remuneration package. There's room for professional development and advancement. On top of that we pride ourselves on having a pleasant working atmosphere in a high-tech environment. Enfocus/Esko is an international company and a leader in its market. We have a strong focus on initiative, empowerment and personal development of our people.
Interested? Apply through the orange button below.
Uw sollicitatie komt rechtstreeks bij de werkgever toe.
Meer vacatures
Job in de kijker
Job in de kijker