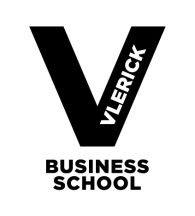 Over Vlerick Business School
Vlerick is een toonaangevende internationale business school... die het verschil maakt. 
Jobomschrijving
Do you have a passion for designing and delivering innovative learning journeys? Do you believe in the open, pragmatic, vital and international spirit of Vlerick? And are you ready to develop, co-create and deliver a brand new programme? Then we have the perfect job for you!
You will have to conceptualise, design, advise and implement innovative e-learning, action-based or blended learning concepts for the benefit of students and executives' learning experience to stimulate business innovation based on research input.
You will cooperate, co-create with our faculty, external business/ partners, coaches, tutors programme managers, students to ensure that the learning materials are meeting their expectations and needs.
We will challenge you to be creative in the development of (technology enhanced) learning materials.
You will stay up-to-date about the educational evolutions within (digital/innovative) programme design and coach internal colleagues in using the new approach.
Wat verwachten we van jou?
Master degree with 3-5 years of relevant experience (creating and designing innovative learning programmes beyond the classrooms).
Experience in developing content and activities on (virtual) learning environments (e.g. Moodle, MOOCs …) within the academic world.
Deep understanding of learning (technology) developments in higher education and online pedagogy, as well as good knowledge of adult learning and life-long learning and how to stimulate it.
An interest in and understanding of current issues and debates relating to learning and teaching theories and practice.
A strong conceptual thinker with visualisation and problem solving skills.
Excellent communicator (excellent English – written & oral), team player and motivator to make all stakeholders go the extra mile for this new venture.
Good level of knowledge in Adobe CS and MS Office, or other technology used in the online formats.
Ability to plan, commit and deliver to deadlines and prioritise workload in a rapid and dynamic environment.
Team player, pro-active and open-minded.
Wat heb je de sollicitant te bieden?
Working at Vlerick is
A challenging job in a dynamic, professional and international environment.
The opportunity to become an expert concept builder and pragmatically deliver up to deadlines.
A to Z responsibility for innovative projects, backed up and coached by an experienced team.
Uw sollicitatie komt rechtstreeks bij de werkgever toe.
Meer vacatures